liveBrilliance

MINDFULNESS MEDITATION BEACH RETREATS & MBSR Programs
Coveted Coastal Retreats, Southern New Jersey
All Welcome
BEACHFRONT MINDFULNESS RETREAT: 1.18-1.20.20 is
FULL
PENN Program for Mindfulness MBSR Teaching Certificate Instructors
Thank you Beachfront Retreat 2019 Participants! Your energy warmed the entire seaside.
Here's some shots of inspiring sunrises we shared.
liveBrilliance MBSR (Mindfulness-based Stress Reduction) Programs
Main Line, King of Prussia, PA
and Southern New Jersey Coast
liveBrilliance is a program of Peace Speaks, a PA-based non-profit organization.
T

he pragmatic approaches to mindfulness at the University of Pennsylvania,
Jefferson, UMass, USC, University of Wisconsin and other innovative schools are just the beginning of our
transcendence to richer mental acuity and peace as humans. We are proud to play a tiny part in it.
PRIVATE GROUP RETREAT OR WORKSHOP
.
liveBrilliance Conference Supported by
MARGOLIS PARTNERS LLC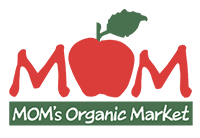 We invite you to participate.